Hi, I would like to introduce myself, Jim Baird owner of Jim's Automotive and Air Conditioning.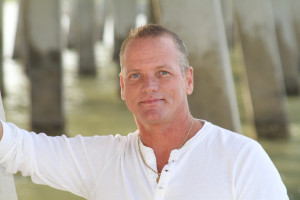 I started showing an interest in automotive mechanics at the age of 14 and it was my uncles speed shop, we sold racing parts and also installed these parts. There is where it all started for me. My first job was to tear down a 427 big block Chevy engine out of a Corvette. I have done a lot of custom racing fabrications, special engine swaps as well as engine building, we never turned anything down.
My cousin and I basically ran the entire business for my uncle at the age of 15 and could remember both of us sleeping there many nights. We moved the shop from my birth town of Long Island, New York to N. Ft. Myers, FL in 1976 where I worked a few more years. I then went in my own direction and worked at a few gas stations in town and started making a name for myself for about 14 years. I then took a little break from the mechanic world and decided to earn a living on the Gulf of Mexico where I learned very quick and was a Captain on a 75 ft commercial shrimp boats with a 2- 3 man crew in no time. I made a great living and was among the top producers in the Gulf after about 10 years. The Return to Automotive Repair
I then saved some money to open my own automotive repair shop in my home town San Carlos Park in 1995. It was a very small one bay and was part of a divided building, I had only a small tool box a floor jack and a few jack stands. I then began to grow and took over half the building. I bought my first lift and liked it so much I started buying more. I was determined to be the best repair shop around. I grew more and bought the entire building in 2006.
I have been very successful through the years and its partly because I have an awesome loyal customer base in which I am very thankful for, thank you all! The other part is I am a very driven and motivated person and have an extremely deep passion for what I do. I love the challenges every minute of every day and I like to know my customers appreciate the quality of my workmanship. I like to see everyone happy and if they are not after they leave they are definitely on the wrong planet. I consider myself a professional after many years in the automotive world and with the evolution of the industry it means the challenges will be around for a long time and I am looking forward to it.
Thank You!
Jim